Regular price
Sale price
$99.99 USD
Unit price
per
Sale
Sold out
Wash your hands with the clean water, leaving the soapy water to clean your toilet when flushed! Sink Twice is a major water saver, leak detector and a space saver. Our one of a kind patent pending "fill cycle diversion" faucet is a significant leap ahead of our competition in water efficiency. The sink basin has plenty of room on the flat soap holder for soap containers and the drain is specifically designed to prevent splashes. In 2021, we are introducing a capability to increase or decrease flow to the faucet (see 2021 Functional installation update below). This Sink Twice comes with an expansion kit.   High gloss (diamond polished to a very smooth surface) is our 2021 upgrade!  The largest compatible dimension appropriate for Sink Twice Adaptable is 8 5/8" measured from the outer edge of the back of the tank to the outer edge of the front of the tank (for full coverage).

2021 Functional installation update: We have included a one cm long tube (in the parts packet) which is an optional flow regulator. To quickly and easily change the rate of flow, this small tube can be inserted into the black tee to cause increases or decreases in pressure to the faucet. Specifically, if the one cm tubing is inserted into the part of the tee pointing down, it will increase pressure to the faucet. Conversely, to cause decreases in pressure to the faucet, the small tubing should be inserted into the part of the tee pointing up before the tee is connected to the faucet tubing.
Please note, if your toilet tank is 20.3 - 21" wide, we still recommend this particular product, which can be very quickly modified with a pair of pliers to break off two quarter inch tabs to allow the sink to cover the surface. 
View full details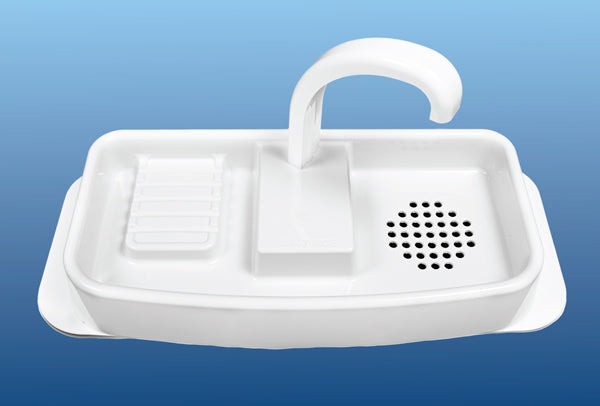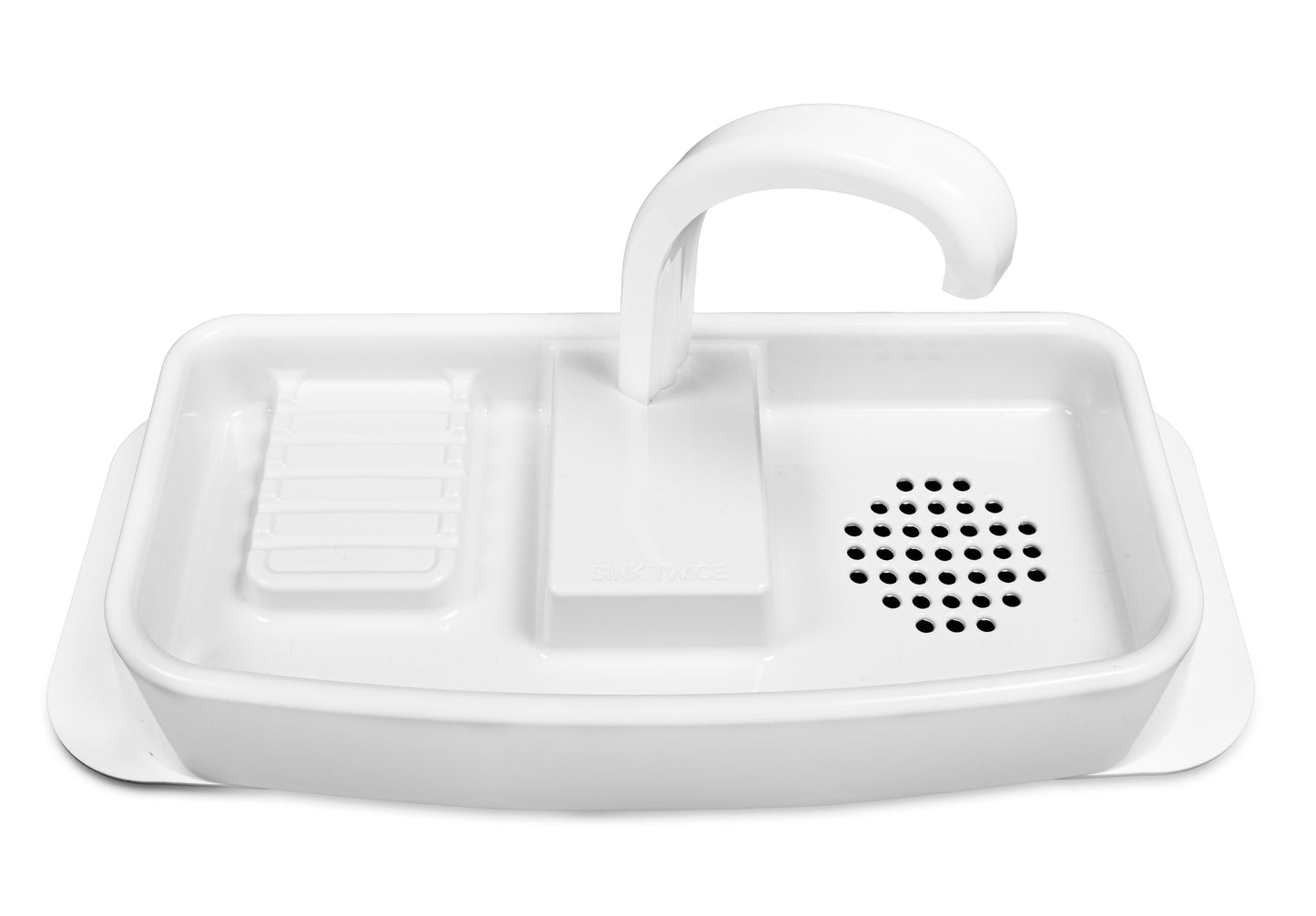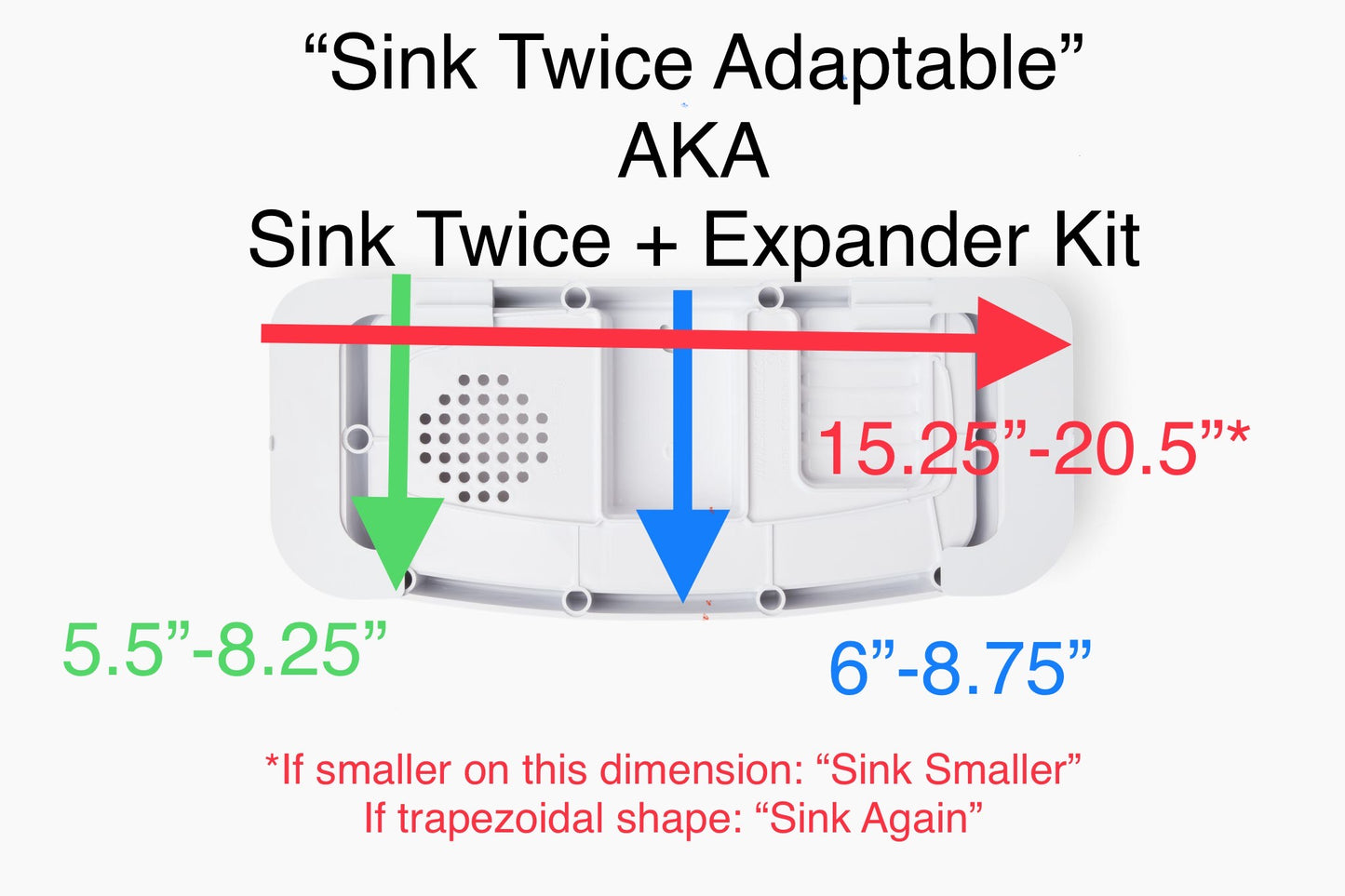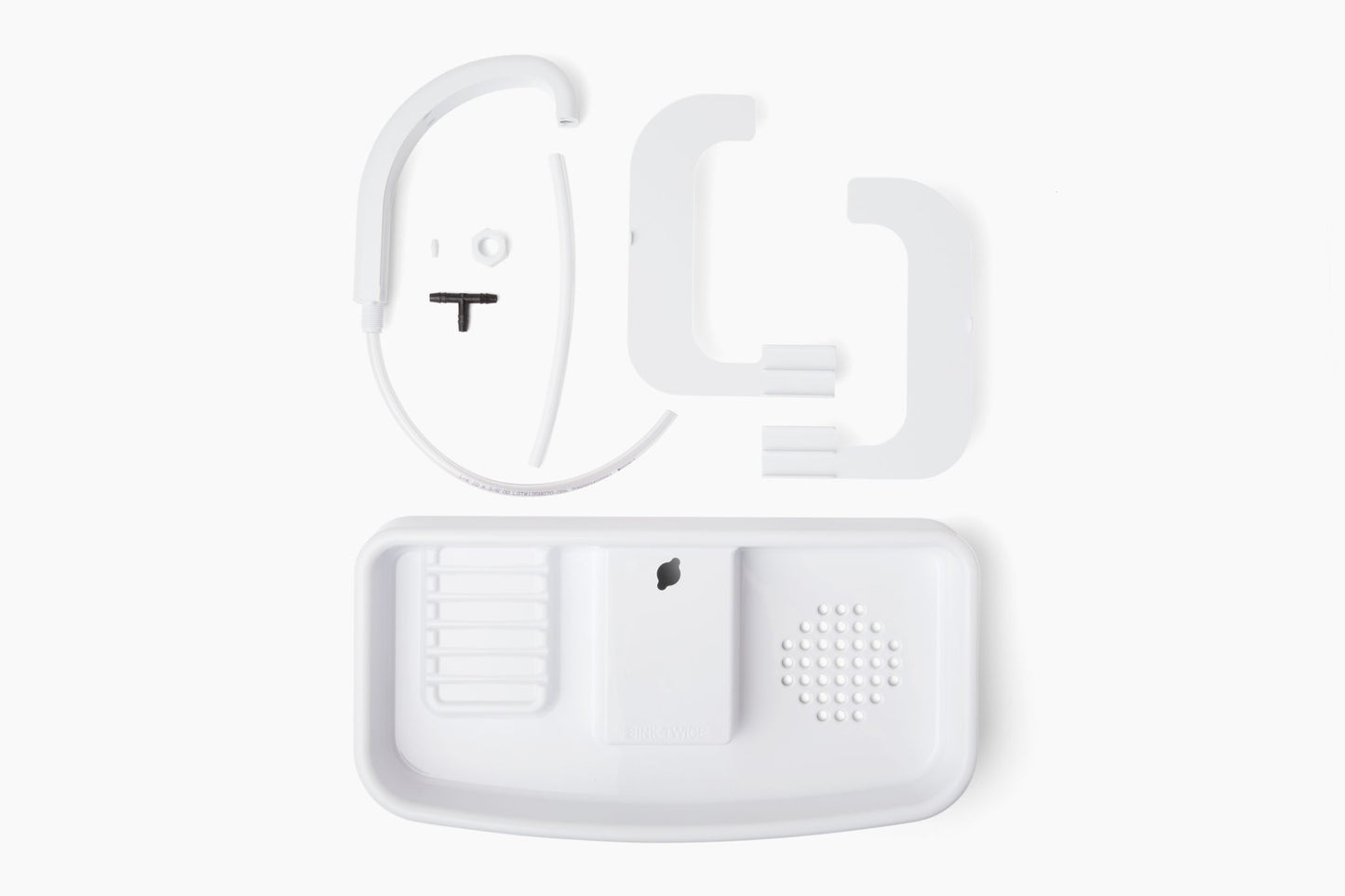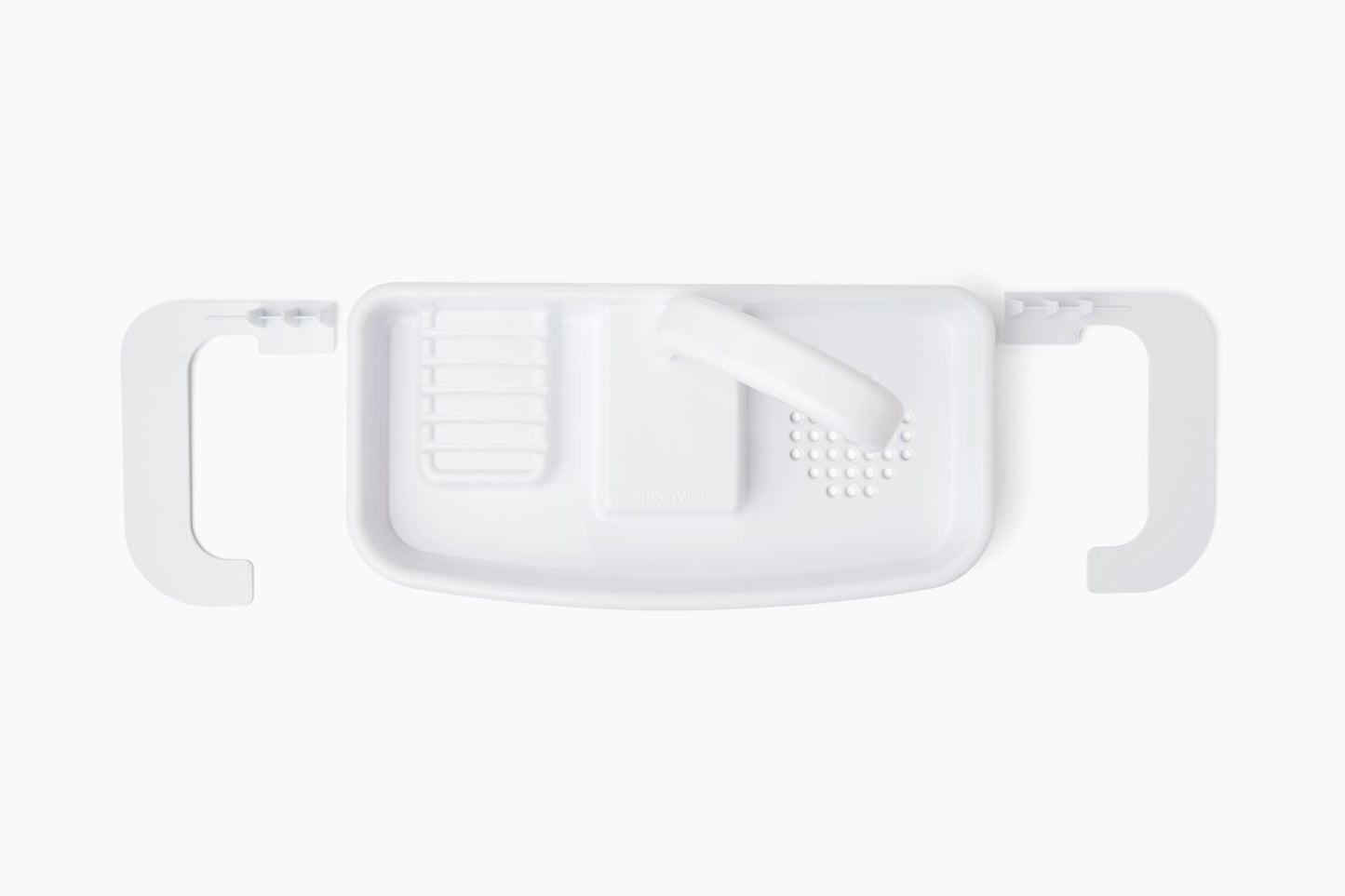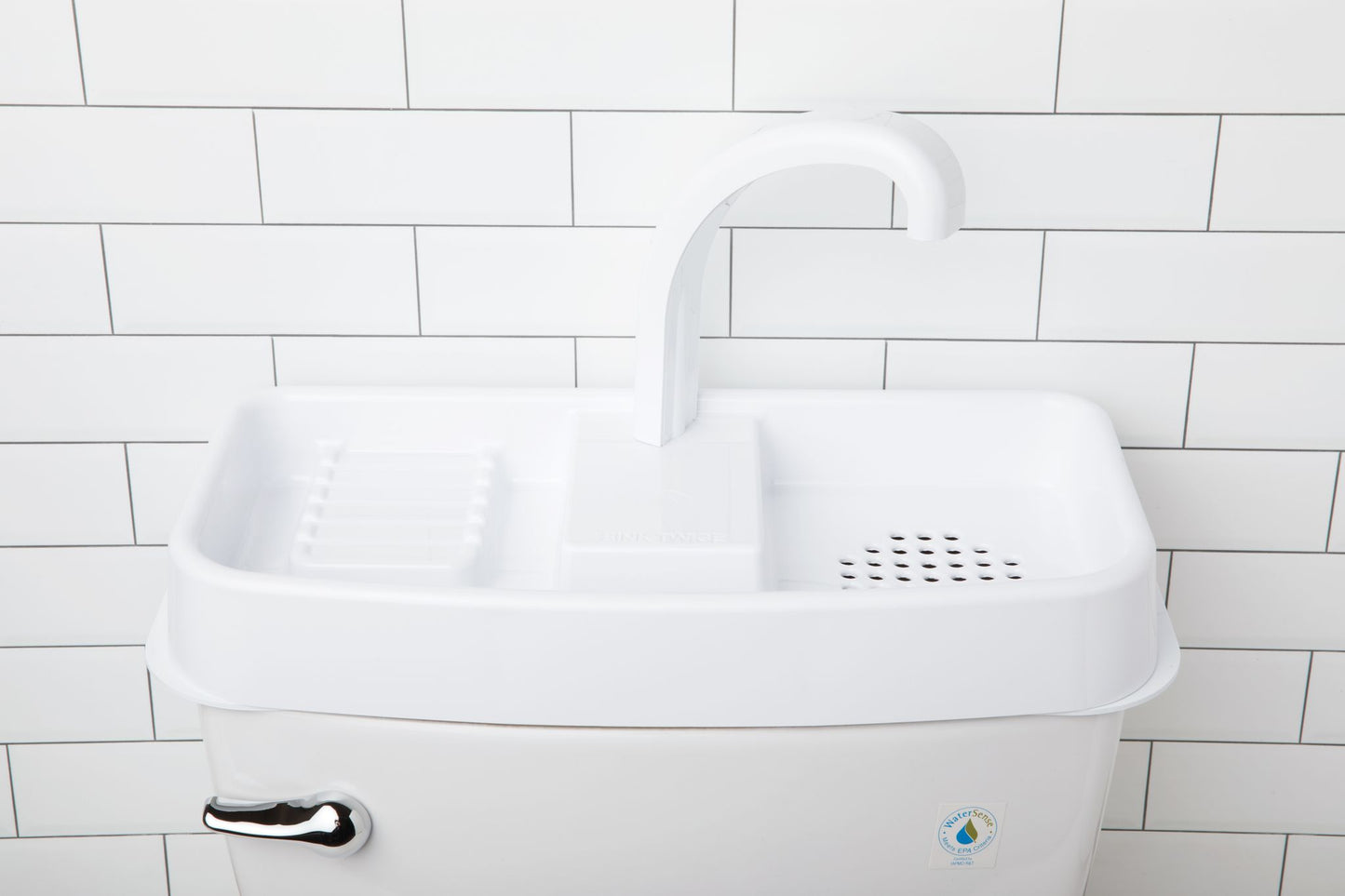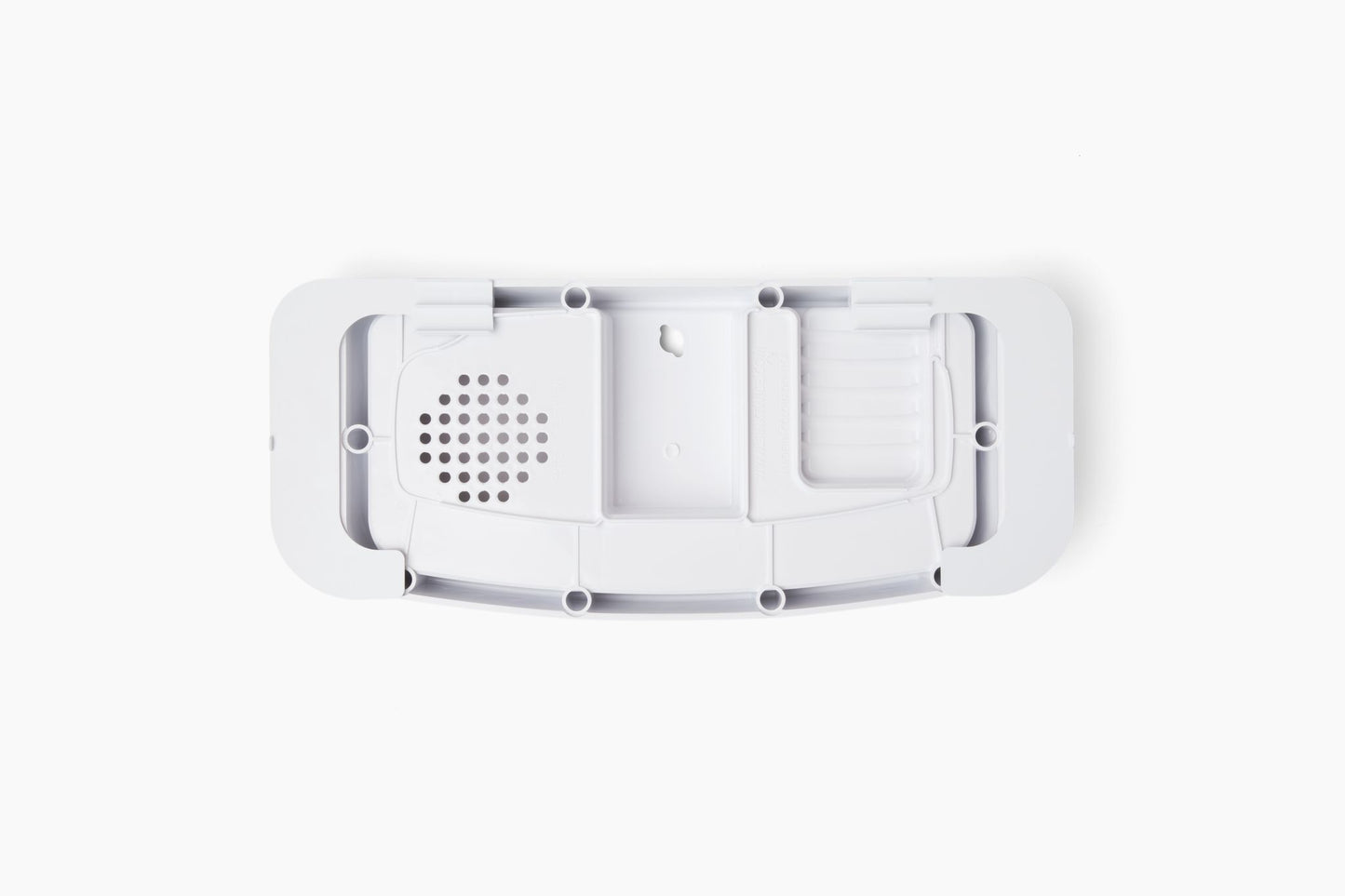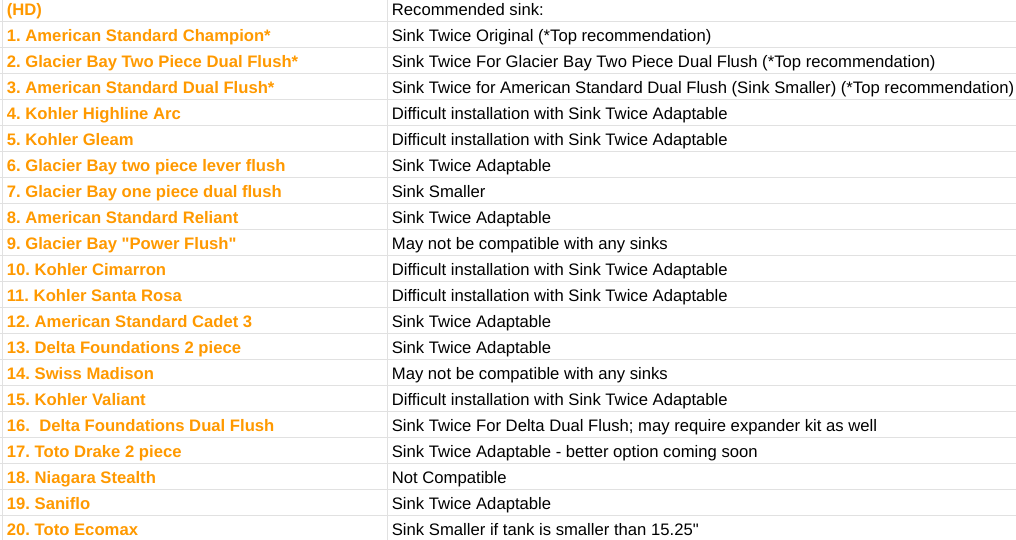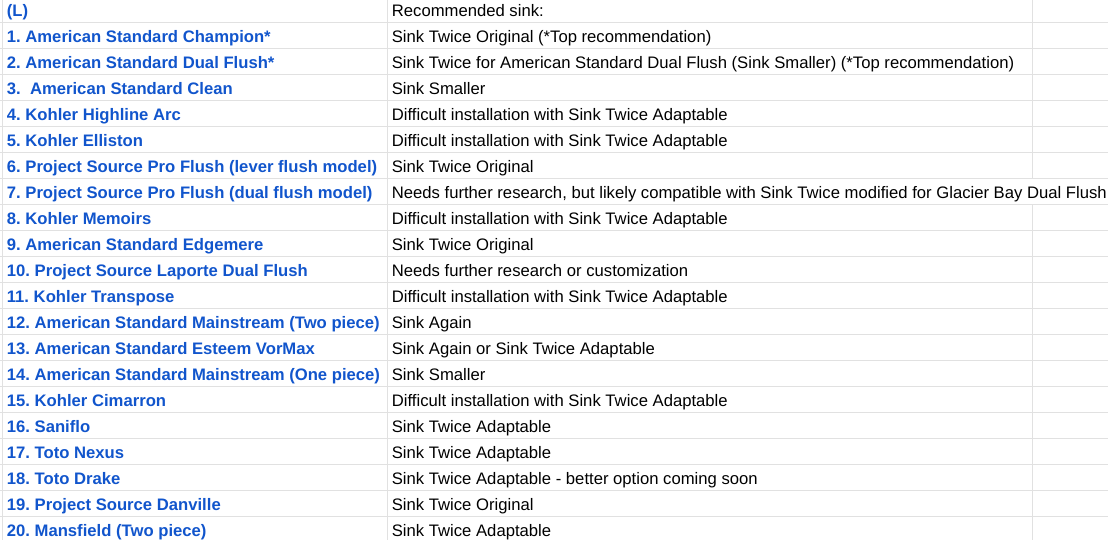 Free Shipping and Financing Available

Sink Twice offers free domestic shipping and interest-free financing so your water bill savings can help pay for your purchase!

Dedicated Customer Service

If you have questions about installation or would like any assistance, please text our customer service at 303-345-3508. We are always happy to help.